One probably wouldn't expect coffee and a ground root to make a good combination, but the unlikely pairing of our favorite beverage and turmeric resulted in the delicious turmeric latte — a treat so delicious, we're not sure what we'd do without it.
According to an article from The Guardian, the turmeric latte was 2016's drink of choice, causing a 56 percent increase in Google searches for the word "turmeric" from November 2015 to January 2016. The drink, often called a golden milk latte or golden latte because of ground turmeric's distinct color, has continued to rise in popularity.
Check out some other coffee drinks!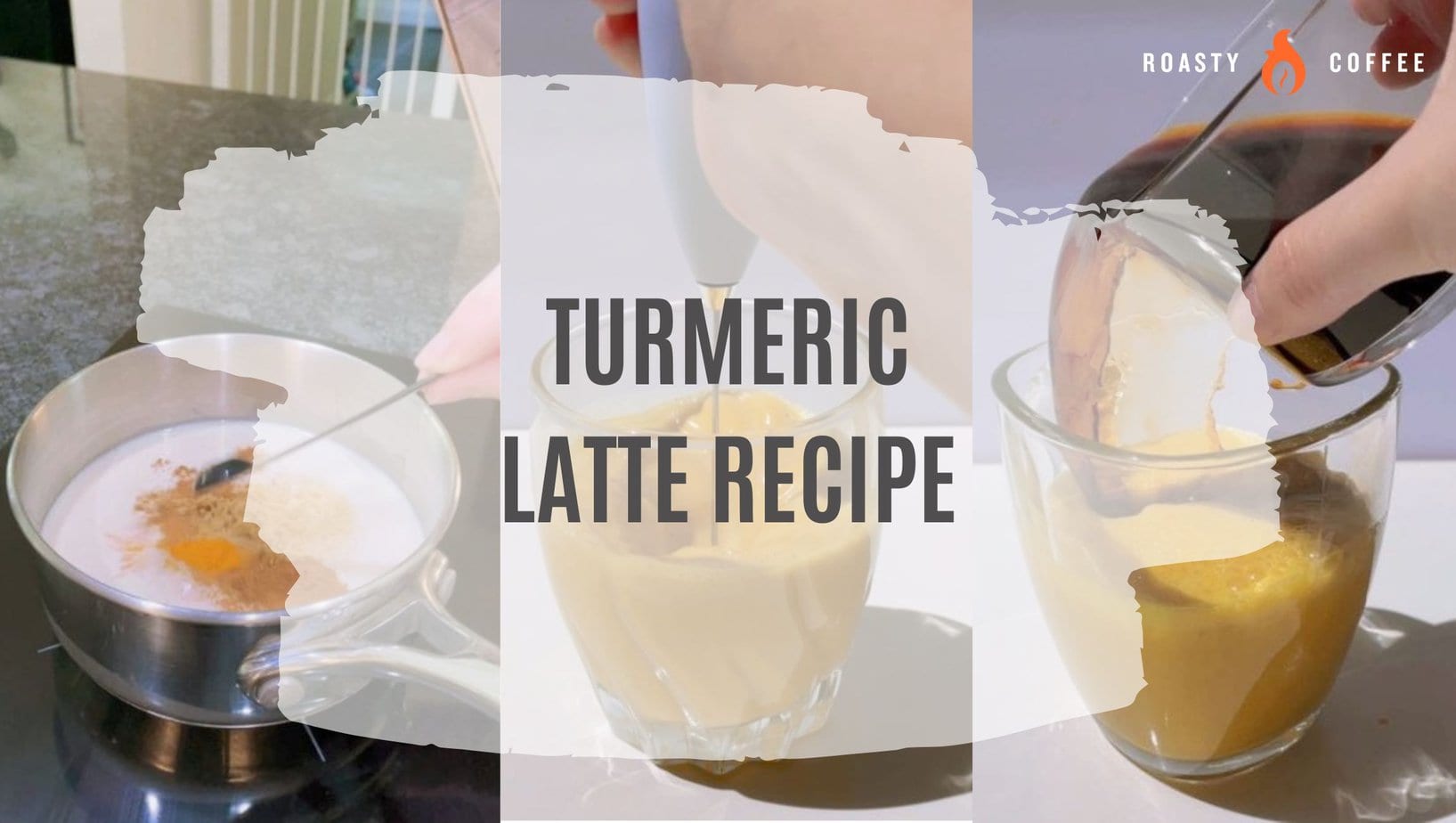 LET'S TALK ABOUT TURMERIC
Tall turmeric plants, also called Indian saffron, grow in parts of Asia and Central America, and thanks to the biological properties of its active ingredient curcumin, turmeric has been used in Ayurvedic medicine to treat a variety of health conditions.
Benefits of turmeric include anti-inflammatory properties, pain relief, improved digestion, reduced risk of cancer, and more. It's also available to be taken as a supplement. You can try it in powder-filled capsules, fluids, and extracts.
And if improvements in these areas weren't good enough reasons to convince you of turmeric's goodness, its versatility in the kitchen just might. Fresh turmeric has been added to curries and homemade salad dressings, and it makes a great addition to marinades, meat rubs, and of course, a hot latte.
MAKE A GOLDEN TURMERIC LATTE AT HOME
View our Google web story here.
YOU'LL NEED:
2 tablespoons of strong brewed coffee
2 teaspoons of sugar
1 teaspoon of vanilla extract
1/4 teaspoon of ground ginger
1/3 teaspoon of ground cinnamon
3/4 teaspoon of turmeric
1 1/2 cups of your milk of choice
A saucepan
THE RECIPE:
Step 1:
Begin by pouring the milk, sugar, cinnamon, ginger, vanilla extract, and turmeric into a saucepan and let the ingredients heat on the stove at medium heat for about three minutes, making sure to whisk or stir occasionally. Our recipe calls for 2 percent milk, however, if dairy is not a friend of yours, feel free to substitute with your favorite dairy-free milk, like oat milk or almond milk.
As far as spices are concerned, fresh ginger and turmeric are always best, but pre-ground works just as well. And if you're not a big fan of adding sugar, use maple syrup or honey as a sweetener instead.
Step 2:
Next, remove the golden milk from the heat and froth the mixture until it's foamy. Using a handheld milk frother is most effective, but if you don't have one on hand, you can use a blender, hand mixer, or shake it in a lidded glass jar instead. Use a spoon to shovel the top layer of milk foam into a small bowl or cup; you'll need it later.
Step 3:
The next ingredient you'll need to add to the milk mixture is coffee. You can use whatever brand and roast you prefer, but of course, the stronger the coffee, the better.
Step 4:
Top the turmeric latte with the milk foam you saved from step two, and finish the drink off with a pinch of ground turmeric. For an added boost of spice, throw in a sprinkle of cinnamon or use a cinnamon stick as garnish.
ENJOY!
The process is finished, and you're ready to savor every sip of this simple recipe's result. A creamy turmeric latte is not just good, but good for you, and the best part is, it doesn't take much time to make.
Happy Caffeinating!
Earthy And Sweet Turmeric Latte
This light, spiced latte is delicious, sweet, and surprisingly healthy! A true golden latte to bring an earthy taste to your daily coffee.
Ingredients
2 tablespoons strong brewed coffee
2 teaspoons sugar
1 teaspoon vanilla extract
¼ teaspoon ginger
⅓ teaspoon cinnamon
¾ teaspoon turmeric
1 ½ cups of 2% milk
Instructions
Combine sugar, vanilla, ginger, cinnamon, turmeric, and milk in a pot. Place on the stovetop at medium heat for about 3 minutes. Whisking occasionally.
Remove the pot from heat. Use a frothing method (blender, hand frother, shaking a mason jar) on the milk mixture until you get a bubbly and foamy texture.
Pour coffee into a mug and add in frothed milk mixture on top. Use a spoon to strain and place the foamy layer on top of the mug.
Sprinkle with turmeric and enjoy!